Drink – Københavnerstang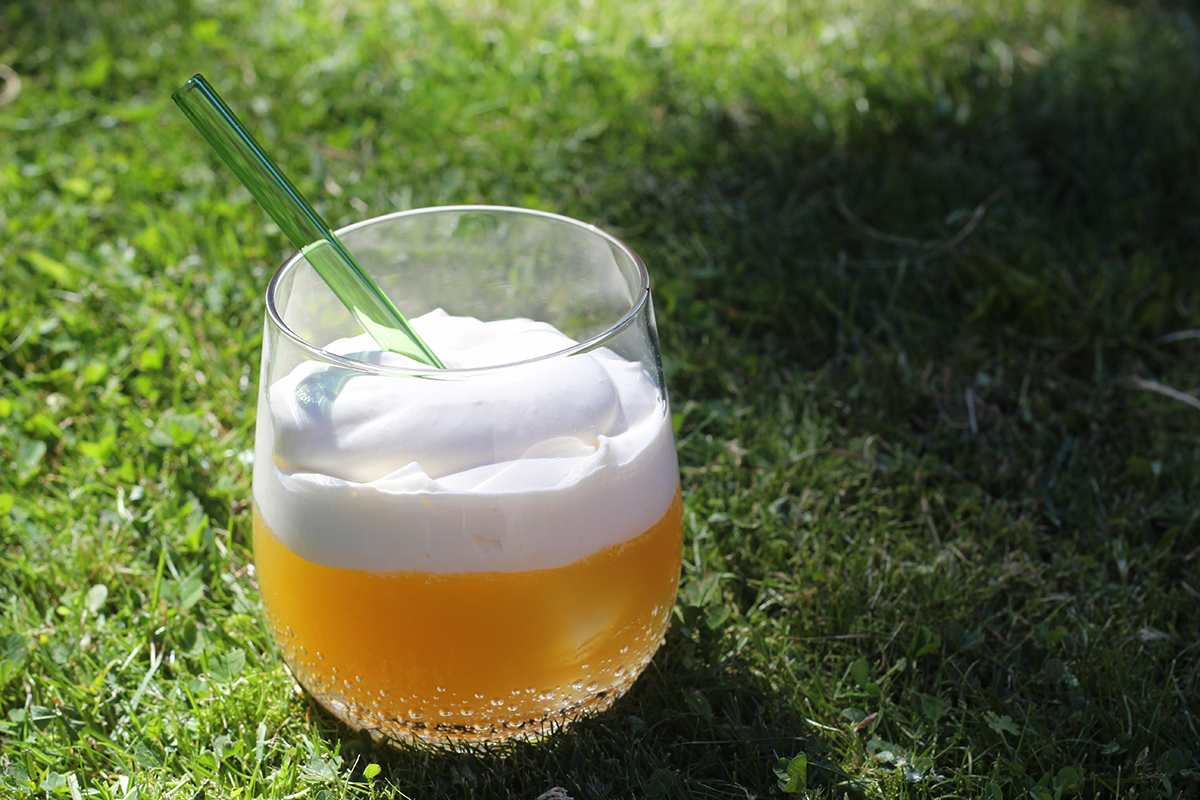 Nu er det på tide med en drink, så hvad siger du til en Københavnerstang i flydende form?
Jeg så oprindeligt ideen på den dejlige blog, Sjønnes Barskab, men jeg justerede en smule på blandingsforholdene, så det passede bedre til min smag. Drinken er tænkt som en dessertcocktail.
Københavnerstang
2 drinks
6 cl hvid rom
6 cl Galliano likør
9 cl ananasjuice
isterninger
½ dl fløde, piskes til let skum (eventuelt med en smule vanilje i)
Hæld en håndfuld isterninger i en shaker. Tilsæt rom, Galliano og ananasjuice og ryst det godt. Smag til (hvis du ønsker en lidt sødere eller lidt mere alkoholtung udgave). Hæld isterninger i to glas og si drinken, mens du fordeler den i de to glas. Top hver drink med blødt flødeskum og stik et sugerør i. Nydes med det samme!
Note: Sådan en Københavnerstang kan man godt blive populær på! Jeg overraskede i hvert fald gemalen med en drink i haven, som vi nød på et tæppe i det dejlige solskin.
---
---